About This Course
At Lifeboat Technologies, we offer a comprehensive iOS development course designed to equip you with the skills and knowledge necessary to become a proficient iOS developer. Our course is suitable for beginners and experienced developers looking to enhance their iOS development skills.
Our iOS development course covers a range of topics, including the Swift programming language, Xcode development environment, iOS app development, debugging, and publishing to the App Store. We also provide hands-on experience with real-world projects and assignments to help you build practical skills and gain confidence in your abilities.
Our course is taught by experienced instructors who have extensive industry experience in iOS app development. They are passionate about sharing their knowledge and expertise with aspiring developers and are committed to ensuring that you receive personalized attention and support throughout your learning journey.
At Lifeboat Technologies, we believe in providing our students with the best possible learning experience. We offer flexible scheduling options, personalized instruction, and career guidance to help you achieve your career goals. Join our iOS development course today and take the first step towards a rewarding career in iOS app development.
What You'll Learn?
Introduction to Swift programming language and Xcode IDE
Understanding iOS development environment and architecture
Designing user interfaces using Interface Builder, Storyboards and SwiftUI framework
Data persistence and networking using Core Data and RESTful APIs
Integrating third-party libraries and frameworks
App deployment and distribution on App Store
Highlights
Completely Updated with iOS Applications for Real-World Industries.
Best Curriculum Affordable Fees Conceived by the iOS Expert Industrial.
Preparation of iOS Techniques for Interviews Session.
Certified High-Grade Professionals For Training Session.
Trained 12402+ and 350+ Clients for Recruitment.
Next iOS Batch to Begin This Week - Enroll Your Name Now!
Topics for This Course
You will learn a wide range of skills and techniques that are necessary to develop and deploy iOS applications. Some of the key topics covered in the course include
What is iOS and its history

Languages involved in iOS development?

What's Xcode IDE

What is a playground?

What is SwiftUI

Writing a clean code

Good programming habits

Job Opportunities
Variables and constants

Types and operation

Basic Control Flow

Advanced Control Flow

Functions

Closures

Optionals

Arrays, Dictionaries and Sets

Higher order functions

Collections with Closures

Strings
iOS application architecture

iOS application lifecycle

Project structure and different files
ViewController Lifecycle

Programmatic way of creating UI Elements

Working with Navigation

Presenting Alerts

TableView and much more
Introduction to storyboard

Working with constraints

Creating Outlets and Actions
Model View Controller (MVC).

Singleton Pattern

Best practices of Programming
What are web services

Introduction to JSON

HTTP methods

What is REST API and Parsing JSON

User Defaults

Core data
Playing Audio and Video

Getting images from Library

Capturing image using camera
Introduction to MapKit

Working with LocationManager

Working with Webkit
Introduction to Version Controlling system

Git basics.

What is GitHub?
Membership enrolment

Certificates.

Distribution

iTunes Connect Account

Submit for Review
Testimonials
What Our Students Have To Say
Small gesture by our beloved one's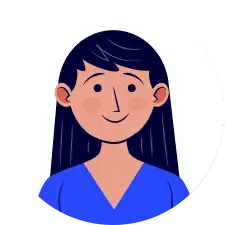 I Personally,adore the way of teaching provided by LifeBoat Technologies. Good support and tutors are very supportive in each and every aspect during the process of learning.Staff members are helpful in each and every way.it's a great place to build knowledge
Sinangaram Monika
Software Engineer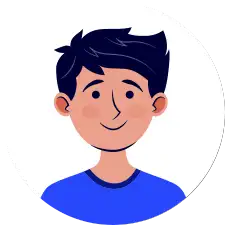 This institute is probably the best choice for a beginner developer who doesn't have any programming experience in any programming language. Then I immediately joined and learned very confidently.You will get all types of features including job placements.
Uday Eega
iOS Developer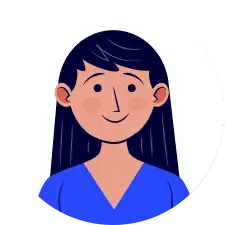 I strongly recommend this institution.It is the correct base for ur destination in ios and android you will find best faculty with friendly environment which make student comfortable to clarify our queries. Experienced faculty and amazing teaching skill.They have come with very new strategies for easy way of learning
Niharika
Devops Engineer